Application methods / Compounding
Compounding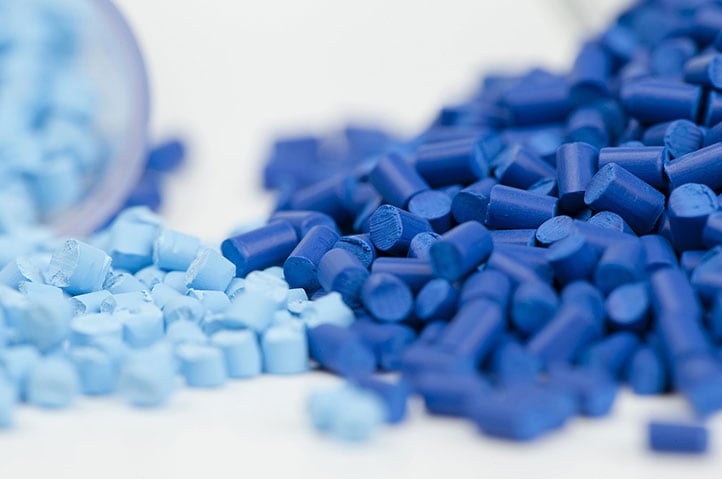 Compounds' are essentially mixtures, sometimes complex, of different materials to create fillers and additives.
In this case, the low-density polyethylene powder is mixed in appropriate percentages with the other materials, acting as a 'glue' both between the different materials and to the substrate to which the mixture can then be applied.
It is extremely important that these compounds are well amalgamated, so that they can homogeneously and consistently impart their characteristics (colour or otherwise) to the finished product during subsequent processing into larger quantities of polymer.
Therefore, the use of polyethylene powder becomes essential, because the choice of base polymer and its particular grain size allow for better dispersion and homogenisation of the components and, where necessary, better adhesion to the substrate.
These compounds can then be processed for moulding (moulding of panels, vehicle parts, furniture items, etc.), for application on fabrics (carpets, resin-coated fabrics, etc.) for the production of stretch film, synthetic fibres, or various other items.
The benefits gained from Compounding are:
Extreme versatility of applications

Diversification according to customer needs

Transferring the mechanical properties of polyethylene to the compound

Excellent adhesive on a variety of materials