Application methods / Textile Coating
Textile Coating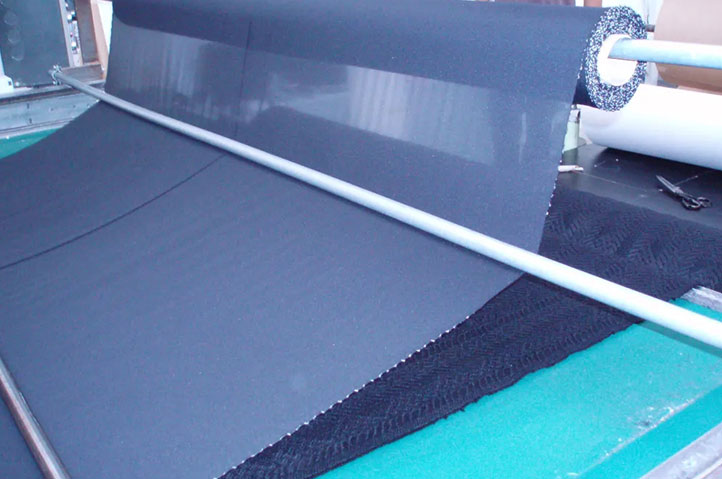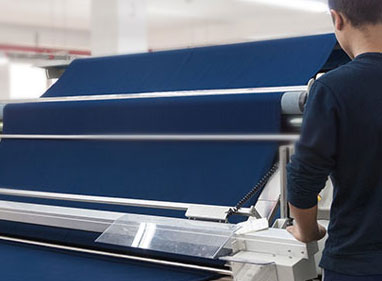 Textile Coating' or 'Fabric Resin Plating' refers to the application by deposition, scattering or other means, in layers or spots, of pre-ordained quantities of neutral low density polyethylene powder over pieces of fabric of the most varied nature (polyesters, polyamides, cotton, etc.) in order to give the fabric specific properties, such as a certain body and self-supporting, thermo-forming, hot-melt bonding with other fabrics.
The use of this process is widespread in the textile industry (e.g. production of interlinings for clothes and shirt collars) and in carpets for car and truck interiors.
It is achieved through the deposition or scattering of quantities of low-density polyethylene powder, with a particle size between 60 and 500 μm, pre-calculated in grams per square metre of fabric (depending on the consistency and thickness desired) on the piece of fabric, usually in continuous movement.
Normally, spot deposition is used when very low thicknesses are desired, while scattering is used for much higher thicknesses.
After the application of the powder, the piece passes through an infrared oven to melt the polyethylene and fix it to the fabric; the piece comes out of the oven, cools in the air and is rewound finished.
It will then be used in various processes, cut and thermoformed or heat-sealed to other fabrics.